R&D Software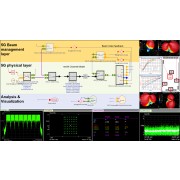 Our partner Keysight Technologies offers a comprehensive suite of system design, circuit design (both low frequency and RF/microwave), electromagnetic  and Thermal simulation tools for the designer in 2 levels of price and capability. The most advance package is known as ADS and the other suite is known as Genesys. Licenses are available in 1 month increments on a leasing basis or in perpetual form and in node locked or floating options.  Special educational teaching suites are available and please contact us for more information or request a trial license directly from Keysight Technologies web site. 
Vector Signal Analysis Software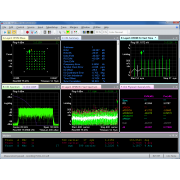 RF Test Solutions partner Keysight Technologies provides the most widely recognised vector signal demodulation software package in the industry known as the 89600 VSA application. Supporting proprietary signals plus more than 75 signal standards and modulation types including 5G, cellular, WiFi, aerospace, defense, satellite, and more.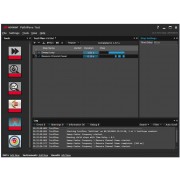 Keysight Technologies Pathwave is the first design and test software platform created to accelerate your workflow by connecting every step in your product development path — from design and simulation, to prototype and test, to manufacturing — connected and integrated. It provides open APIs which allow for simplified and rapid customization, easily integrates best-in-class technology, including 3rd party software and hardware, quickly connects compatible hardware to speed test workflows and enhance productivity, operates locally, in the cloud, or both, to accelerate design and test computations, processes test data across the workflow locally or in the cloud, saves transition time between development phases in your design and test workflow, quickly delivers comprehensive data analytics to identify trends and troubleshoot issues, monitors the utilization and health of each test resource for improved productivity and scheduling and captures and analyzes big data for faster, more effective workflow processes.