Capability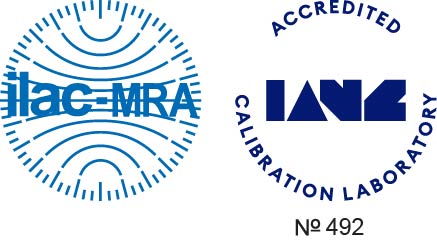 RF test Solution calibration and measurement laboratory has measurement capability from DC to microwave as well as optical which is why we have coined the phrase "From DC to Light". We provide calibration certificates for a wide range of electrical and electronic test instruments including the following:
Voltmeters, Ammeters, Clampmeters, Multimeters, Ohmmeters, Insulation Testers, Portable Appliance Testers, Megohm Meters, Tachometers, DC and AC Power Supplies, RCD Testers, Ground Bond Testers, Hipot Testers, DC and AC Power Meters, Electrical Energy Meters
Oscilloscopes, Function Generators, Pulse Generators, Frequency Counters, Time Domain Reflectometers, Impedance Analysers, LCR Bridges and Data Acquisition Systems
RF Signal Generators, Spectrum Analysers, Network Analysers, Radio Communications Test Sets, RF Power Meters, Directional Couplers, RF Cables, RF Attenuators, Terminations
EMC Pre-compliance and Compliance receicvers, Medical and Scientific Microwave Generators, Electrical Safety Testers
PXI Cards and racks including National Instruments
USB based Instrumentation
Optical Instrumentation including OTDR's, Optical Power Meters, Optical Sources and Optical Attenuators
Electronic Weapons
RADAR and Laser based speed detection and measurement equipment
Whilst we are the authorised service provider for the products we sell and in many cases are the only facility in New Zealand with the full service documentation and adjustment software, we are a true multi-vendor facility and have thousands of service manuals and calibration procedures for hundreds of different brands of equipment.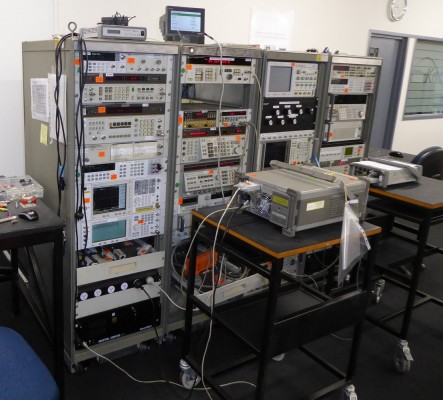 Please download example calibration certificates here. Keysight 34461A Report, Agilent E4440A Report.
If we cannot calibrate or repair an item we will often know who can and we have relationships with a number of local and international facilities to compliment our own capability. This allows us to be a single point of contact for customers who prefer this service.
We offer a range of different contract types to suit the different ways our customers want to manage their calibration processes including on-site calibration from a custom 6m containerised facility for companies with a large inventory.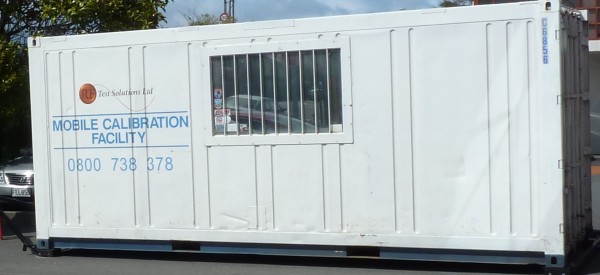 Typical turn around times for equipment we can complete in house and we have seen before is around 5 days but please let us know if you have urgent requirements as we can offer next on bench service at a price premium. Contact us for more information.