Key Staff
Mike joined RF Test Solutions in 2010 as a calibration and repair engineer. Having spent some time studying and travelling overseas, he most recently worked for UL, another IANZ accredited ISO 17025 calibration laboratory in Christchurch. In 2012 Mike was promoted to a Senior Customer Services Engineer and to Laboratory Manager in 2017. Mike is one of our laboratory IANZ Signatories. In 2019 Mike became a Director and Shareholder in the company.
Dave joined the team at RF test Solutions in September 2019 having just completed 11 years as the national telecommunications manager for Fire & Emergency New Zealand. Dave started his working career as a cadet at Civil Aviation and completed 15 years in their instrumentation calibration and repair laboratory. He also has experience in telecommunications sales and project management with the likes of Kordia, Spark and Alcatel-Lucent. In 2021 Dave became a Director and Shareholder.
Day to day administration of the company and is normally the first customer contact.  
Sales and Applications Engineer
This position is currently not filled.
Michael Taylor - Senior Customer Services Engineer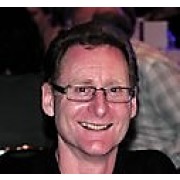 Michael initially joined our sales team at RF Test Solutions in January 2010 and moved to our laboratory as a Senior Customer Services Engineer in June 2012. He has over 30 years technical experience installing and maintaining telecommunications networks including HF radio, microwave radio bearers, fibre optic equipment, television bearers, data services and transmission networks.
Ronnie Gloria - Customer Services Engineer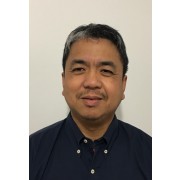 Ronnie joined RF Test Solutions in May 2019 as a Customer Services Engineer and prior to this worked for NZ Police where he was a signatory in their IANZ accredited calibration laboratory. Before settling in New Zealand he worked for Telecommunications service providers in the Philippines  responsible for installation, maintenance and project management of communications infrastructure. Ronnie has a Bachelor of Science in Electronics and Communications Engineering.
Tristan Gibbs - Laboratory Engineer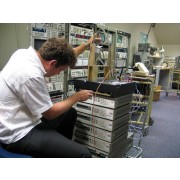 Tristan works on contract helping us to manage the laboratory workload by providing specialist repair skills and calibration manpower as required.
Gina Tesoriero - Financial Controller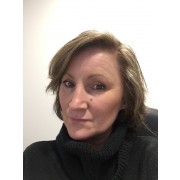 Gina joined RF Test Solutions in March 2019 as Financial Controller and manages all of our order administration, accounts payable and receivable, HR and payroll.  Most recently before joining us she worked as the assistant to a sole practice accountant.  Outside of work she is kept busy with family responsibilities and the development of a lifestyle property.
Shairae Taepa - Customer Services Technician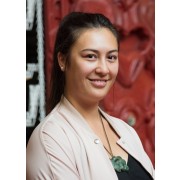 Shai started working for RF Test Solutions on a part time basis early in 2019 while studying at Weltec. She joins us formally for 2020 on compatible hours while finishing off her remaining couple of papers. Shai will be based in the laboratory looking after the administration requirements and carrying out some calibration and repair duties.
Dave Kelly - Laboratory Team Leader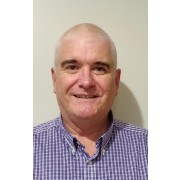 Dave Kelly joined RF Test Solutions Ltd in January 2021.  Dave has an extensive background in repair and calibration of instrumentation having worked in the instrumentation laboratory of Airways Corporation for almost 20 years. He also spent around 20 years in the UK in Engineering and Management roles for an electronics design and manufacturing company.