IANZ Scope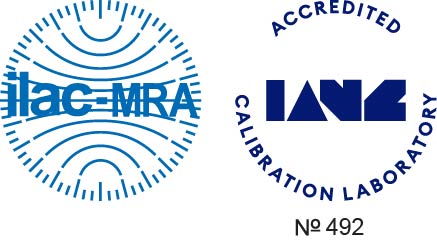 The laboratory operated by RF Test Solutions was first accredited in 1992 when it was part of Hewlett-Packard New Zealand Ltd. Accreditation has been continuous since that time through the transition to Agilent Technologies and RF Test Solutions Ltd. Please view our Certificate of Accreditation here.
Our current Scope of Accreditation can be downloaded here or you can refer to the IANZ New Zealand web site.
Please note that our scope of accreditation DOES NOT describe our full measurement capability but indicates which classes of measurements we are able to issue an IANZ endorsed calibration certificate. We have the ability to make a range of measurements that are not within our IANZ scope including currently Optical and Speed. Please talk to us about our capability vs. our IANZ scope as we are always working to justify extensions based on customer demand.