History
RF Test Solutions Ltd was established in 2001 by Lex & Sharon Grubner and is a privately owned, 100% New Zealand company. With an initial staff count of 3 the initial business focus was as a sales agent for the largest T&M manufacturer in the world, Agilent Technologies. Shortly afterward, the company was appointed a full distributor for Agilent Technologies (now known as Keysight Technologies), and have continued to selectively added complimentary specialist suppliers, now offering the widest selection of measurement instrumentation in New Zealand from one company.
In November 2005 RF Test Solutions moved into the current building in Cuba Street, Lower Hutt, and purchased the equipment and business rights for the Agilent Technologies calibration and repair centre in New Zealand. This repair and calibration laboratory was one of the first 2 RF capable accredited laboratories in New Zealand. In 2006 the company added rental and measurement services to the portfolio. The ISO17025 IANZ accredited calibration Laboratory has continued to evolve in capability.
RF Test Solutions operates the only RF capable mobile calibration facility by way of a custom fitted 20' container.
In 2011 a 4.8m x 3.6m Belling Lee Shielded Room was added to the facility which is used for a range of measurement services and is available for rent at our Lower Hutt facility. This provides the opportunity for customers to work in an environment where the ambient noise is 100dB lower than normal, and any signals radiating from equipment are attenuated by 100dB to the outside world.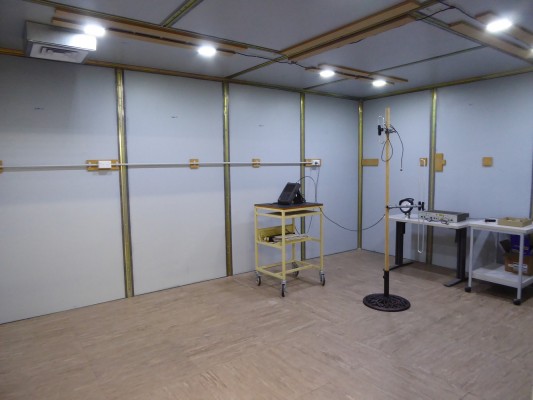 In 2018 the company took over the entire building expanding the calibration, measurement and repair facility into a space about 4 times larger. This has significantly improved workflow capabilities and the environment for staff. At the same time the office area was upgraded adding a dedicated 45 seat training/seminar room available for hire. Also in 2018 the company established the only commercial speed measurement calibration facility in New Zealand as well as extending scope in a number of different areas.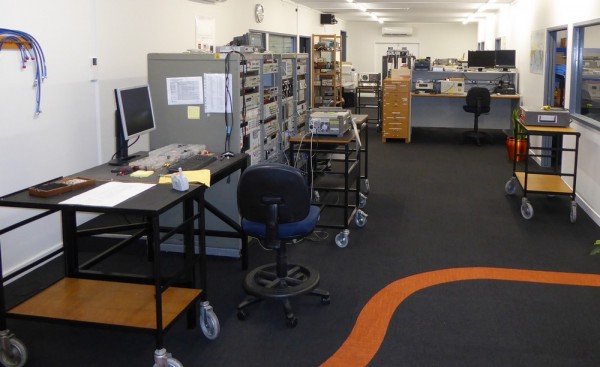 Specialist electronic measurement services is the companies fastest growing activity at present with the proliferation of complex electronics in almost every device and many customers not having the specialist expertise or equipment to test, repair or evaluate the electronics and wireless communications systems.
Mike and Dave progressively purchased the company from 2020 to 2022 and now own equal shares with their partners. They strive to continue to improve their customer success.