Facilities and Equipment Hire
Meeting/Seminar/Training Room Hire
RF Test Solutions Ltd has an up to 45 seat meeting/training/conference room for hire in our Lower-Hutt building. The hire rate is $250 + GST for a half day and $360 + GST for a full day. Rate excludes catering but includes use of a full kitchen and crockery/cutlery etc
Acoustically isolated from the rest of the office space with dual wall construction
Independently temperature controlled
Custom designed forced fresh air ventilation system
Dual 65" multipurpose screens
Internet access
Full catering/kitchen area
Separate access and dedicated toilets
Unlimited free car parking 2 minutes walk away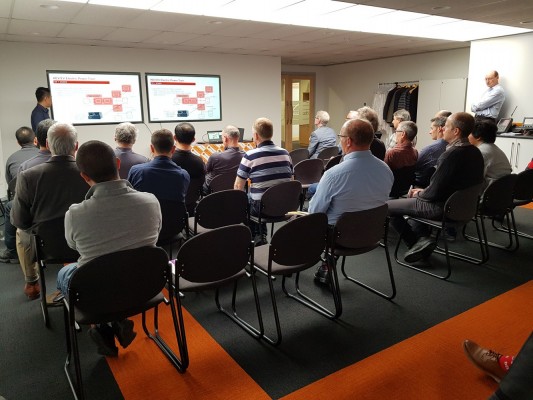 Board Room Hire
RF Test Solutions Ltd has an up to 14 seat board room for hire in our Lower-Hutt building. The hire rate is $200 + GST for a half day and $300 + GST for a full day. Rate excludes catering but includes use of a full kitchen and crockery/cutlery etc
Elevated street facing with opening windows
Independently air conditioned
Conference Phone
65" 4K multipurpose screen
Internet access
Full catering/kitchen area
Separate access and dedicated toilets
Unlimited free car parking 2 minutes walk away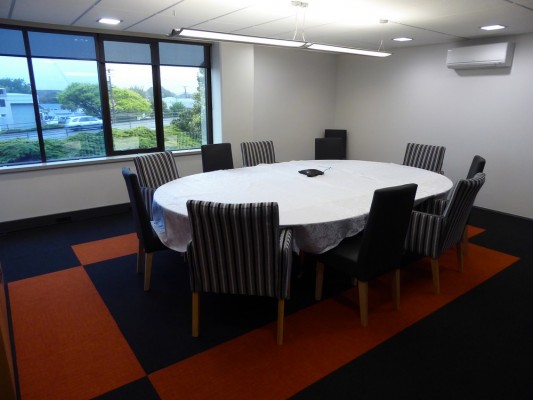 Faraday Cage Hire
RF Test Solutions Ltd has a 4.8m x 3.6m RF faraday cage for hire in our Lower-Hutt building. The hire rate is $300 + GST for a half day and $500 + GST for a full day. Rate includes power, tables and access to tools but excludes test instrumentation or engineering assistance which is available at additional cost.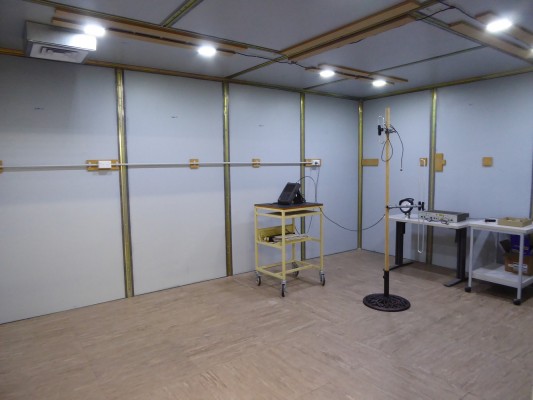 Equipment Hire
We have a range of instrumentation for hire including RF Signal Generators, Spectrum Analysers, Network Analysers and Radio Communications Test Sets. Low frequency equipment includes Power supplies, Oscilloscopes, Function Generators, Frequency Counters, Audio Analysers, Electrical safety Testers, Multi-meters etc
We also rent Laser and RADAR based speed measurement equipment for car clubs and track events, sports events (such as cricket, golf, ice hockey, tennis), and for health & safety compliance. Please see the link to our e-commerce site below or call us for more information.
Many items are listed and can be hired on-line through this web site using the SHOP option on the menu bar above or you can call us with your requirements.