Faraday Cage
RF Test Solutions has what we believe is the only fully commercial 4.8m x 3.6m Belling Lee shielded room (faraday cage) incorporated into our calibration, measurement and repair facility. With over 100dB of isolation, this room allows us to make measurements without any ambient RF from the increasingly crowded RF spectrum. Ideal for EMC measurement, working on active frequency bands, or for opening up and working on equipment used in secure environments.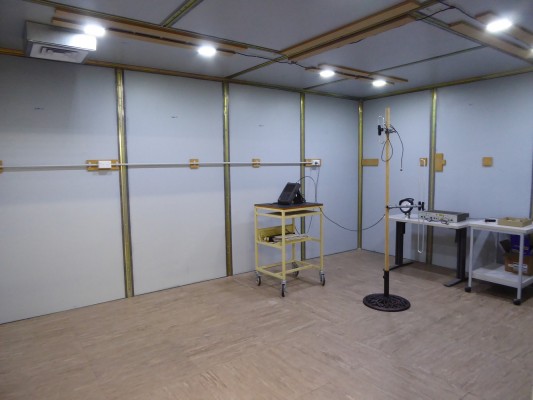 The room also allows us to transmit on operational frequencies without causing any issues or interference to outside services. This allows us for example to test EPIRB Testers and carry out some immunity tests on equipment.
Please contact us to discuss your requirements. The room can be hired with or without equipment and technical assistance from our staff. For hire rates and options please click on this link.