RADAR & LASER Speed Measuring Equipment
RF Test Solutions is the only commercial laboratory in New Zealand offering calibration services for RADAR and LIDAR (Laser) speed detection and measurement equipment. Speed is part of our ISO 17025 accreditation from IANZ. Please refer to IANZ web site for details or download our scope document from here. We have a partnership agreement to provide calibration services for KNZTC, the NZ distributor for Stalker products. Our calibration systems however are not vendor specific and use first principles of Doppler shift for RADAR and Time-of-Flight for Laser based devices.
We have a dedicated facility capable of calibrating both K and Ka band RADAR speed detection equipment including fixed location detectors, mobile/vehicle mounted detectors, and the speed measurement systems used in speed cameras, red light cameras, speed signs and sensors.
We also have a dedicated test system for calibrating Laser (LIDAR) speed guns using Time-of-Flight techniques.
Our testing exceeds the manufacturers specifications and meets International Police Standards. Depending on customer requirements, we offer either electronic speed simulation calibration only, or combined with functional drive through verification. We also calibrate tuning forks and are able to check systems for product safety compliance.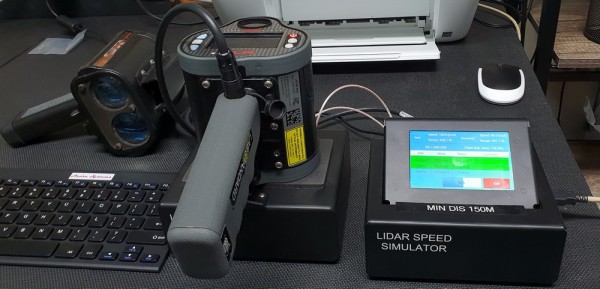 Please contact our office for further information and prices.