Education and Training
RF Test Solutions has a selection of teaching kits and resources available from a number of partners including Keysight Technologies and DreamCatcher.  Topics covered include analogue and digital design, Instrumentation and Measurement, EMC, Antenna design, Cellular, Mirco-controller design, embedded systems and digital signal processing. We can also arrange for customers to attend training on these topics in Asia and can bring the presenters to New Zealand if there are sufficient attendees. Please let us know your requirements and we will see if we can help.
RF Test Solutions offers training on all new and refurbished instruments we sell. Depending on the instrument and depth of training this may be delivered as a 1/2 or 1 day course by our own staff, or by one of our partners. Advanced or multi-day training on instruments or technology are typically delivered by the manufacturer themselves. Some such as Keysight Technologies offer subsidised training if ordered at the same time as purchase of an instrument. Please contact us for specific training of interest and make sure you ask about training options when purchasing equipment.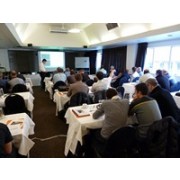 RF Test Solutions can deliver technology training directly or in conjunction with our suppliers.  DreamCatcher specialise in technology training and offer over 150 technology courses delivered within Asia on predefined schedules, or delivered on your site.  The following list details the key courses available: Analog circuit, Data storage, Digital & signal integrity, Information & communications technologies, Mechanical designs and systems, Photonics, Programmable logic, Programming, modeling and computing, Regulatory & quality, RF microwave, Semiconductor, Tech made simple, Technology management, Test & measurement.